News from Functional Anatomy & Evolution
Read our latest announcements about department updates, honors and publications.
FAE is excited to welcome Bianca Neale and Elizabeth Jewlal as PhD students in the fall of 2023. Both Bianca and Elizabeth bring a wealth of knowledge and experience to the Center for Functional Anatomy and Evolution, and we are thrilled to have them join our...
Catherin J. Llera-Martin successfully defended her dissertation on January 31st. Her dissertation titled "Age and Additive Genetic Effects on Cross-Sectional Morphology in Primates" estimates the heritability of bone cross-sections in two primate colonies....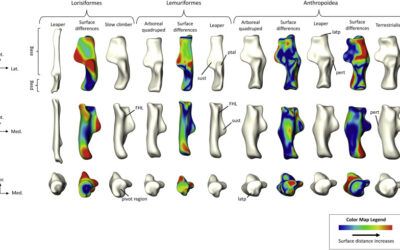 Catherine J. Llera Martín from the Sylvester Lab recently published a morphometric analysis of Euprimate tarsals from Gujarat, India with Dr. Kenneth D. Rose. Congratulations Cat! Check it out: A morphometric analysis of early Eocene Euprimate tarsals from Gujarat,...