News from Functional Anatomy & Evolution
Read our latest announcements about department updates, honors and publications.

The Johns Hopkins University School of Medicine invites applications for a full-time tenure-track faculty appointment in the Center for Functional Anatomy and Evolution (FAE) at the rank of Associate Professor or Professor.
read more
Dr. Siobhán Cooke has been named the course director for the seven-week Human Anatomy course taught to first year medical students in the Johns Hopkins University School of Medicine.
A paper out of the Bever Lab and led by graduate student Aneila Hogan was selected as one of two 2020 Joint Runner-Up Best Papers by the Journal of Anatomy."  The study examines the developmental anatomy of the olfactory apparatus in chick…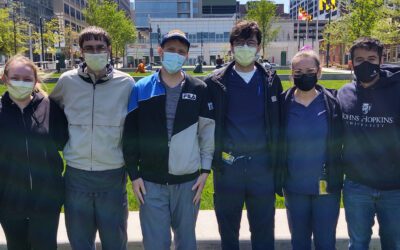 Congratulations to the graduating class of the Master of Science in Anatomy Education 2020-2021! They have worked very hard throughout the year and have achieved great levels of success in moving to the next steps of their career / education!