Overview
Welcome to the Center for Functional Anatomy and Evolution (FAE) at Johns Hopkins University School of Medicine! Research in the FAE explores biological variation at multiple scales, employing a wide range of modern experimental, comparative and field approaches. This integrative perspective serves to increase our understanding of morphological development, pathobiology, function and evolution in vertebrates. We seek to advance fundamental knowledge of phenotypic diversity via innovative research as well as train the next generation of leaders in evolutionary morphology and anatomy instruction. We foster curiosity, furnish strong quantitative foundations, encourage multifaceted approaches to grand challenges, and offer myriad opportunities for cutting-edge research at interdisciplinary interfaces. We are strongly committed to diversity in all its forms and strive to inculcate a welcoming and supportive environment.
.
Our Faculty
The FAE faculty conduct research in the laboratory, museum and field, on topics of evolutionary and organismal biology with a strong emphasis on the function, ontogeny and phylogeny of vertebrates. Faculty also teach Human Gross Anatomy in the School of Medicine, Fundamentals of Anatomy for nurse anesthetists, and other course work at the undergraduate and graduate level.  They collaborate with clinical and basic science faculty throughout the School of Medicine.
Students and postdoctoral fellows have excellent opportunities to study and conduct original research in functional anatomy, organismal biology and evolutionary morphology. Trainees have ample opportunity to teach a variety of learners, from medical and doctoral nursing students to undergraduates and graduate students at Johns Hopkins University as well as engage in outreach.

Research
All PhD students are required to engage in independent research under faculty guidance, which begins soon after their arrival. Doctoral students are expected to work with their advisor to obtain fellowship support and funding for thesis projects. Such training benefits immensely from a diverse array of modern facilities at both the School of Medicine and Homewood Campus. In addition to cell biological, molecular and organismal approaches, imaging and biomechanical research may employ our large collections of fossil vertebrates, our broad array of casts of recent and fossil mammal dentitions, or various samples of human historic and archaeological material. This is further facilitated by our proximity to collections of recent and fossil vertebrates at the Smithsonian's National Museum of Natural History in Washington, D.C.; an hour's journey by public transport. Baltimore's mid-Atlantic location additionally offers ease of access to other major museums in the Northeast. Projects using experimental and/or comparative approaches are designed to result in student publications and meetings presentations. Such research often involves interactions with postdoctoral fellows, research staff and undergraduates. Prospective postdocs, graduate students (PhD, MS) and undergraduates are encouraged to contact individual faculty to explore potential research and training opportunities in their respective labs.

Teaching
Teaching opportunities in the FAE are centered primarily on training our doctoral and masters students in human anatomy instruction in a medical setting. Graduate students are involved in teaching both the Fundamentals of Anatomy course and the School of Medicine Human Anatomy course. Such cadaver-based courses allow the highest level of dissection-based training. The School of Medicine course is taught for seven weeks at the start of the third year, while the Fundamentals of Anatomy is taught at the end of both first and second years, for two weeks each time. Graduate instructors receive feedback from fellow students and faculty, facilitating the development of a robust and diverse pedagogical portfolio. These training experiences are coupled with outreach to the lay community and local public.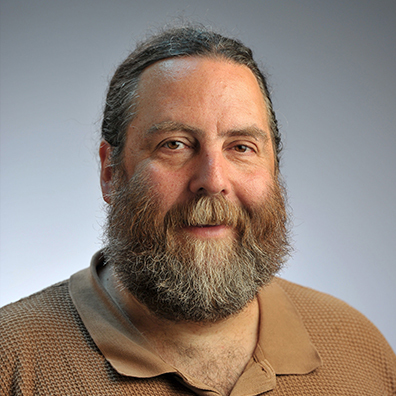 Director
Matthew J. Ravosa, PhD 
Dr. Matthew J. Ravosa is the Director of the Center for Functional Anatomy and Evolution, a role assumed effective January 1, 2023. Ravosa received a bachelors degree from the University of Rochester as well as masters and doctoral degrees from Northwestern University, followed by an NRSA postdoctoral fellowship in experimental biology at Duke University Medical Center. He continues to be a long-time research associate in the Department of Zoology at the Field Museum.
Ravosa's interdisciplinary research program investigates the evolution, ontogeny, biomechanics and pathobiology of the musculoskeletal system. Based on diverse and sustained scientific excellence, he was elected a fellow of the American Association for the Advancement of Science. Ravosa is a lifetime member of the Society for Integrative and Comparative Biology and American Association of Biological Anthropologists. He has a well-established international reputation as one of the top evolutionary morphologists of his generation, having published over 110 peer-reviewed publications and three edited volumes. Ravosa's research has been highlighted in top-tier journals and has been consistently funded by federal and private national agencies. The exceptional diversity of approaches employed in these projects underscores the wide-ranging analytical and theoretical expertise of the Ravosa laboratory, encompassing cell culture, gene expression and histomorphometry; feeding behavior and long-term animal models; mechanical properties testing of cartilage and bone; high-resolution imaging of skeletal formation; and tissue engineering analyses of cellular mechanobiology.
Ravosa's administrative experience extends to leadership roles and committee service related to myriad aspects of training and program development. Throughout his career, he has been highly involved in outreach and training to under-represented groups and has long participated in public educational programs related to STEM careers. Ravosa has also experienced considerable success as a mentor and educator. He has received awards for excellence in medical and undergraduate education at multiple institutions. Ravosa has likewise facilitated clinical and undergraduate research opportunities, and has overseen the successful receipt of external funding for all of his doctoral students.
Ravosa is a proven leader highly familiar with an academic medical school who has an exceptional program in research, teaching, administration, program development and scholarly service. His integrative approaches to the vertebrate musculoskeletal system have contributed significant theoretical and analytical advances that strongly position him to advance the goals and mission of the Center for Functional Anatomy and Evolution as well as the strategic plan of Johns Hopkins University School of Medicine.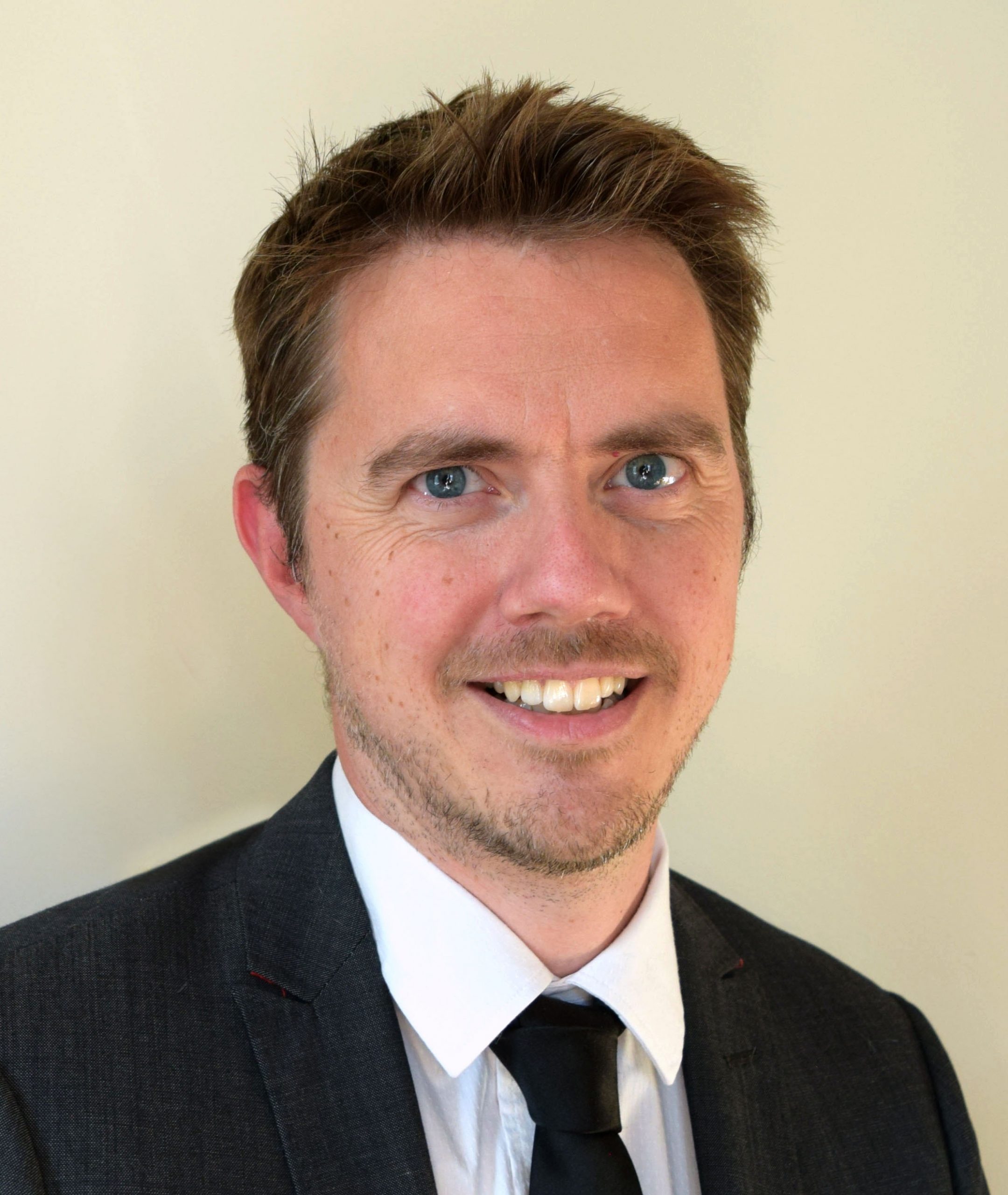 GRADUATE program Director
Adam D. Sylvester, PhD
Dr. Adam D. Sylvester is an Associate Professor and Director of the Graduate Program in Functional Anatomy and Evolution. A full time faculty member in the Center, Sylvester earned his BS in Zoology, then his MA and PhD in Anthropology, from the University of Tennessee. His positions prior to joining the faculty at Johns Hopkins included at the Max Planck Institute for Evolutionary Anthropology in Leipzig and as a Lecturer at the University of Glasgow.
Sylvester is a nationally recognized authority on primate postcranial morphology, the evolution of hominin locomotion, bone functional adaptation, and morphometric modeling of the skeletal system. His research interests focus on the relationship between external and internal form of the hominin skeleton and mechanical loadings, especially those due to weight-bearing and locomotor behavior. He has played a key role in the development of novel advanced morphometric techniques for the analysis of bone surface morphology and trabecular bone microstructure and is acknowledged as one of the world's experts in this growing field. He is supported by the National Science Foundation to study an issue of clinical and biomechanical significance: how does obesity affect mechanical loadings and trabecular bone structure in the human skeleton?
Sylvester teaches Geometric Morphometrics in the Center for FAE and Human Anatomy in the School of Medicine and in the Krieger School of Arts and Sciences on the Homewood campus.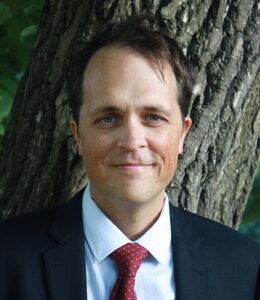 Director, Master's of Anatomy Education
Gabriel Bever, PhD
Dr. Gabriel Bever is an Associate Professor and serves as the Director of the Master's of Anatomy Education Program and as the Associate Director of the Scientific Foundations of Medicine – Human Anatomy Course.  Dr. Bever is a full-time faculty member in the Center, with secondary appointments in the Departments of Medicine (School of Medicine) and Earth & Planetary Sciences (Kreiger School of Arts and Sciences).  He earned his PhD from the University of Texas at Austin and was awarded post-doctoral research fellowships at both the American Museum of Natural History (New York City) and Yale University.  Dr. Bever came to Johns Hopkins in 2016.
Dr. Bever's research integrates comparative morphology, phylogenetic systematics, developmental biology, and evolutionary theory to understand the deep history of functional systems at different levels of biological organization.  The problems tackled by his lab range from the developmental and evolutionary basis of the bizarre body plan of turtles to the evolutionary origins of highly complex kinase signaling networks.  Dr. Bever has lectured internationally and conducted fieldwork on four continents. His work has been published in top-tier journals such as Nature, Science, and PNAS and covered by a wide variety of media outlets. Dr. Bever's work has been supported by multiple awards from the National Science Foundation. 
Dr. Bever teaches Evolutionary Theory in the Center for FAE, Human Anatomy & Embryology in the School of Medicine, and Vertebrate Evolution in the Krieger School of Arts and Sciences.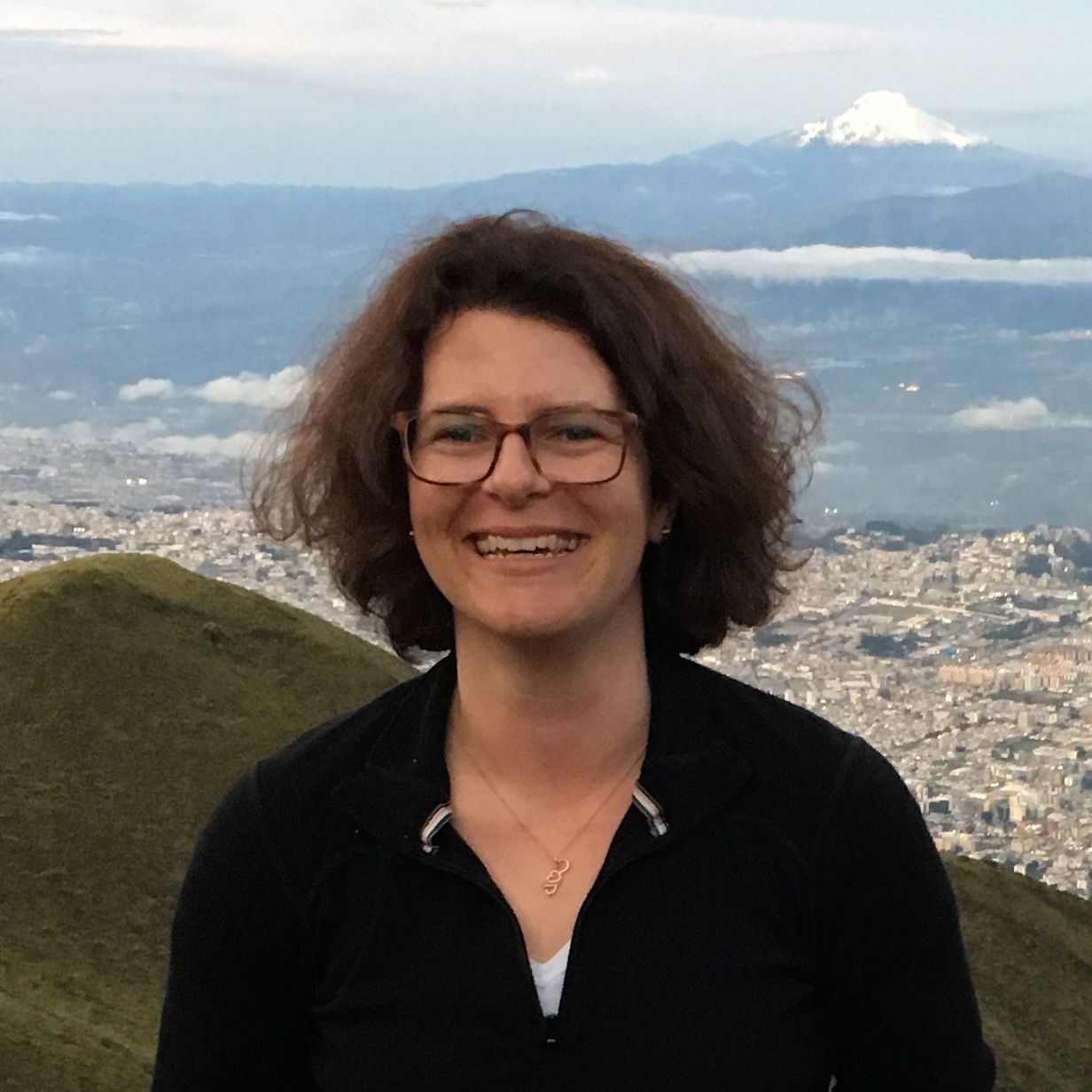 Course Director, SFM-Human Anatomy; Fundamentals of Human Anatomy
Siobhán B. Cooke, PhD
 Siobhán Cooke is an Associate Professor and Course Director for Scientific Foundations of Medicine – Human Anatomy and Fundamentals of Human Anatomy. These team-taught courses provide dissection and prosection-based anatomy instruction to graduate students in PhD and master's programs at Johns Hopkins as well as medical and nursing students. Dr. Cooke also teaches Mammalian Evolution in the Center for FAE and in the Krieger School of Arts and Sciences on the Homewood campus.
Dr. Cooke earned her BA in Anthropology and Music from Barnard College and her MPhil and PhD from the Graduate Center of the City University of New York. She is a nationally recognized authority on masticatory functional morphology, dental morphology, and Neotropical mammalian evolution with a focus on primates. She directs paleontological field work in Colombia and in the Dominican Republic, which has been supported by the Leakey Foundation, National Geographic, and the Niarchos Foundation. Her current National Science Foundation supported research project examines patterns of niche partitioning in endemic Caribbean rodents as a case study for understanding adaptative radiations on islands and patterns of extinction and resilience.
Dr. Cooke also enjoys raising carnivorous plants of the genus Nepenthes and looking at birds.