PhD Program in Functional
Anatomy & Evolution
The FAE graduate program offers a Ph.D. in Functional Anatomy and Evolution and provides individualized support by world-leading professors for each student in a close-knit department with an excellent faculty to student ratio. Our primary focuses are independent research and teaching human gross anatomy, with research areas covered by faculty and students that range from vertebrate fossils, to primates to recent human remains.  
Application dealine:
December 1st
As a result of the interdisciplinary training of the FAE graduate program, our graduates are well equipped to face the challenge of today's academic job market. For more information on requirements for entry to the program, see our requirements for admission. See links at the bottom of the page for further information about the program.
Teaching opportunities at the Center are primarily centered around training our students to teach human anatomy in a medical setting. For a recent article on how evolutionary biology and teaching anatomy interrelate in our group, see: 'Bone-ified' Professors of Anatomy.
Students act as teaching assistants for both the Fundamentals of Anatomy course and the School of Medicine Human Anatomy course. These are cadaver based courses, allowing the highest level of dissection-based experience. The School of Medicine course is taught for seven weeks at the start of the third year, while the Fundamentals of Anatomy is taught at the end of both first and second years, for two weeks each time. Teaching assistants receive feedback from their students, allowing the development of a teaching portfolio.
Students are required to take courses offered by FAE faculty, listed below, during their first two years in the program. Chief among these is the School of Medicine's Gross Human Anatomy class. Additional required courses are taken in organ histology, evolutionary biology, biomechanics, morphometrics, statistics and mammalian and primate evolution. Other courses are offered by the faculty based on interest from the student body. The culmination of the first two years is the Doctoral Board Examinations, a two hour oral exam taken by the end of the second year. Successful completion of these exams allows progression to candidacy. The courses offered also include a number of smaller research opportunities, which offer further publication opportunities.
Click to view curriculum
Courses offered by FAE faculty
130.601 Human Anatomy
Drs. Bever, Cooke, St. Clair, Sylvester, & staff. Offered each year (core curriculum for medical students). Next offered Fall 2017.

An introduction to the human gross anatomy. It will seek to give students enough background in anatomical knowledge and vocabulary to help them in their initial training in medical school; however, it will not be a substitute for anatomy courses in medical school. It will focus on normal adult anatomy, and it will cover each of the main regions of the body – i.e., thorax, abdomen and pelvis, back and limbs, and head and neck. Lectures will cover descriptive and functional anatomy, ultimately leaving students with a better understanding of anatomical terminology and 3D relationships of structures within the human body, and better problem-solving skills as they begin to relate symptoms to causes, again at the gross anatomical level.
130.707 Mammals: Diversity, Structure and Evolution
Dr. Cooke. One semester, next offered Spring 2017.

Pre-requisite: Consent of instructor.

A survey of the recent and fossil orders of mammals, focusing on comparative skeletal and dental anatomy. Readings will be supplemented by regular examination of recent and fossil specimens and weekly discussions. Research paper required.
130.708 Biomechanics of the Skeleton
TBD. First quarter. Offered alternate years. Next offered Fall 2017.

Pre-requisite: Consent of instructor.

Basic mechanical principles and their application to analysis of skeletal form. Bone material and geometric properties, structural remodeling and adaptation to the mechanical environment.
130.710 Evolutionary Biology
TBD

Pre-requisite: By arrangement with instructor.

This course covers a variety of topics in evolutionary biology: biotic variation and diversity, genomic processes and products, development, natural selection, speciation theory, systematics, and macroevolution, among other subjects.
130.716 Primate Evolution
TBD. Offered alternate years. Next offered Fall 2016.

Pre-requisite: By arrangement with instructor.

This course surveys the mammalian order primates beginning with the origin of the group and ending with a brief survey of modern primates. Topics include the definition of primates, archaic primates, the first modern primates, oligocene primates and the origin of monkey and apes, the Miocene hominoid radiation, the Plio-pleistocene radiation of old world monkeys, and human ancestors.
130.724 Cladistics
TBD

Pre-requisite: Consent of instructor.

This course covers the practical and theoretical basis for cladistics. This approach, otherwise known as the phylogenetic systematics, includes discussions of homology, the hierachy of evolutionary common descent, parsimony, and computer algorithms that facilitate modern cladistic studies.
130.809 Research Rotation in Functional Anatomy and Evolution
All FAE faculty. Two years duration. Offered each year. Next offered Fall 2016.

This course is designed to provide the student with research experience. The project is planned between one or more faculty members and a student. A research question or topic is chosen, appropriate data are collected, analysis is done and a report is written. Results of the study are presented as a seminar to the FAE faculty and students.
130.811 Topics in Allometry
TBD. Offered by decision of instructor.

This course will consist of discussions of readings in both the theory and application of allometry to various zoological issues. Readings will include both "classical" sources as well as more recent articles dealing with this general topic.
130.812 Pre-Dissertation Research
Chosen FAE advisor. Offered each year.

Preparatory research into topics of interest, with goal of refining dissertation topic.
External courses offered on the Homewood and Medical Campuses
Students may take other courses offered by other departments on both the Medical and Homewood campuses. These courses are highly recommended.

Students in previous years have taken:
Macroevolution, Sedimentology, Ecology, Darwin and the Origin of Species from the Department of Earth and Planetary Sciences
Histology (component of Organ Systems) & Developmental Biology from the School of Medicine
Population and Quantitative Genetics from the Human Genetics Program at the School of Medicine.
Basic and advanced statistics courses from various departments.
The FAE program also offers opportunities for fieldwork with our faculty in vertebrate paleontology, with a particular strength in the Eocene vertebrate faunas of Wyoming.
Vivien Thomas PhD Scholars
The Vivien Thomas Scholars Initiative (VTSI) is a new endowed fellowship program at Johns Hopkins for PhD students in STEM fields. It provides full tuition, stipend, and benefits while also providing targeted mentoring, networking, community, and professional development opportunities. Students who have attended a historically black college and university (HBCU) or other minority serving institution (MSI) for undergraduate study are eligible to apply. More information about the VTSI program is available at this link: https://provost.jhu.edu/about/vivien-thomas-scholars-initiative/.
To be considered for the VTSI, all components of the PhD program application, including the VTSI supplemental components must be completed by December 1, 2021. All supplementary application material including letters of recommendation also must be received by December 1. VTSI supplemental questions to which applicants will be asked to submit responses are available at this link.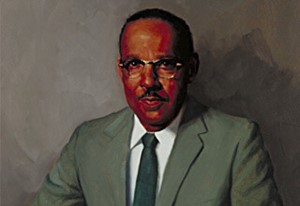 Frequently Asked Questions
What financial support is available for PhD students?
Every student admitted to the program is supported by a full tuition waiver, health insurance, and a stipend renewable through the student's fifth year in the program.  
Are GREs required to apply to the PhD program?
No. GRE scores are NOT accepted or used as part of the admissions process. 
Is a master's degree required to apply to the PhD program?
Many admitted students have completed master's degrees, but others have not.  You may apply directly from an undergraduate program.    
Are international students eligible for admission to the PhD program?
Yes. Upon admission, international students must consult with the Office of International Services ois.jhu.edu for information about visa requirements, etc.  
What do graduates do after earning the PhD in Functional Anatomy and Evolution?
Graduates typically accept positions teaching human anatomy to health care students within a university setting.  Alumni currently hold faculty positions at Penn State University, Duke University, and the University of Manchester.  See a full PhD Graduate Program alumni list.