News from Functional Anatomy & Evolution
Read our latest announcements about department updates, honors and publications.

The Johns Hopkins University School of Medicine invites applications for a full-time tenure-track faculty appointment in the Center for Functional Anatomy and Evolution (FAE) at the rank of Assistant Professor or Associate Professor.
read more
Help us congratulate Zana Sims! Zana Sims was awarded a grant from The Leakey Foundation for her dissertation project, "Examining phylogenetic and dietary signals using cervical root cross sections in extant catarrhines." Zana's work employs a variety of methods to...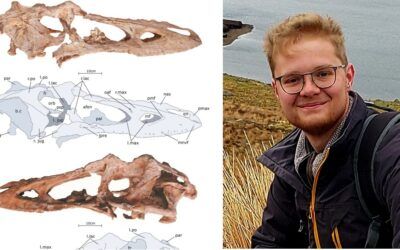 William Foster from Bever lab has published his first paper! Based on part of his master's thesis, Foster et al describe the cranial anatomy of the Chinese tyrannosaurid dinosaur Qianzhousaurus sinensis. Check out the full article here: "The cranial anatomy of the...