News from Functional Anatomy & Evolution
Read our latest announcements about department updates, honors and publications.
Dr. Cooke Joins 2021 Cohort of LPWF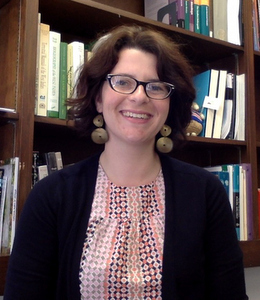 Dr. Siobhán Cooke will participate in 2021 cohort of women in the Johns Hopkins School of  Medicine Leadership Program for Women Faculty (LPWF).  The program is run by the SOM Office of Women in Science and Medicine (OWISM), the SOM Office of Faculty, and the JHU Office of Talent Management and Organization Development.
Dr. Cooke is an Assistant Professor in the Center for Functional Anatomy and Evolution (FAE) and the course director for the SFM Human Anatomy course for first year medical students.  She is also the course director for the Fundamentals of Anatomy course taught to Nurse Anesthesiology doctoral students; the FAE representative on the SOM Faculty Senate; and is active in her professional associations.