News from Functional Anatomy & Evolution
Read our latest announcements about department updates, honors and publications.
Dr. Bever Promoted to Associate Professor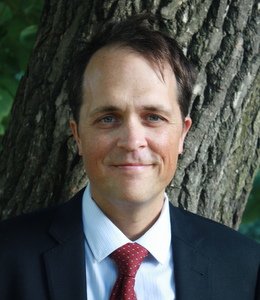 Gabriel Bever was promoted to Associate Professor of Functional Anatomy and Evolution, effective February 1, 2021. A full-time faculty member in the Center, Dr. Bever earned his PhD in Paleobiology from the University of Texas at Austin. His positions prior to joining the faculty at Johns Hopkins included Research Fellow at the American Museum of Natural History in NY and at Yale University, and Assistant Professor in the Department of Anatomy at the New York Institute of Technology.
Dr. Bever is well recognized for his work integrating data from multiple sources including anatomy, embryology, developmental genetics, phylogenomics, and the fossil record. The Bever lab examines the mechanisms responsible for variation in biological systems and how those mechanisms influence macroevolutionary patterns. This work currently includes an NSF-funded study of the enigmatic body plan of turtles.
Dr. Bever teaches in the Human Anatomy course for first-year medical students, Introduction to Histology and Evolutionary Theory & Comparative Methods to graduate students in the Center for Functional Anatomy and Evolution as well as Evolution & Development of the Vertebrates in the Krieger School of Arts and Sciences on the Homewood campus.
Please join us in congratulating Gabe on his promotion to Associate Professor!