News from Functional Anatomy & Evolution
Read our latest announcements about department updates, honors and publications.
Dr. Sylvester Promoted to Associate Professor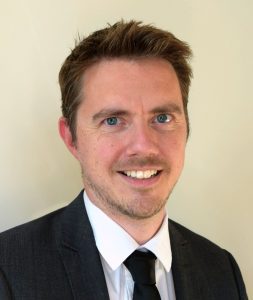 Adam Sylvester was promoted to Associate Professor of Functional Anatomy and Evolution, effective October 1, 2020. A full time faculty member in the Center, Dr. Sylvester earned his BS in Zoology, then his MA and PhD in Anthropology, from the University of Tennessee. His positions prior to joining the faculty at Johns Hopkins included at the Max Planck Institute for Evolutionary Anthropology in Leipzig and as a Lecturer at the University of Glasgow.
Dr. Sylvester is a nationally recognized authority on primate postcranial morphology, the evolution of hominin locomotion, bone functional adaptation, and morphometric modeling of the skeletal system. His research interests focus on the relationship between external and internal form of the hominin skeleton and mechanical loadings, especially those due to weight-bearing and locomotor behavior. He has played a key role in the development of novel advanced morphometric techniques for the analysis of bone surface morphology and trabecular bone microstructure and is acknowledged as one of the world's experts in this growing field. He is supported by the National Science Foundation to study an issue of clinical and biomechanical significance: how does obesity affect mechanical loadings and trabecular bone structure in the human skeleton?
Dr. Sylvester teaches Geometric Morphometrics in the Center for FAE and Human Anatomy in the School of Medicine and in the Krieger School of Arts and Sciences on the Homewood campus.
Dr. Sylvester is the director of the Graduate program in Functional Anatomy and Evolution.
Please join us in congratulating Adam on his promotion to Associate Professor!