News from Functional Anatomy & Evolution
Read our latest announcements about department updates, honors and publications.
Dr. Chris Ruff Appointed Professor Emeritus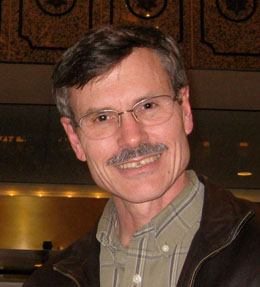 Dr. Christopher Ruff was appointed Professor Emeritus of Functional Anatomy and Evolution, effective July 3, 2020, following his retirement as Director of the Center for Functional Anatomy and Evolution, a role he has held since 2001.
Dr. Ruff came to Johns Hopkins in 1983, following undergraduate training at Stanford University, graduate school at the University of Pennsylvania, postdoctoral training at the Beth Israel Deaconess Hospital and Harvard Medical School, and junior faculty positions at Boston University. His research has been focused on skeletal biology and biomechanics, primate functional morphology, and evolution of the hominoid postcranium. Dr. Ruff has achieved great success in his research, authoring more than 200 manuscripts, delivering more than 75 invited lectures, and serving as the editor of both the Yearbook of Physical Anthropology and the American Journal of Physical Anthropology.
He has made substantial contributions to the education of generations of Johns Hopkins students and trainees through his contributions to the Human Anatomy course to medical students and, since 2001, as the Director of the Center. Dr. Ruff has mentored more than 35 students including 17 PhD candidates in the Johns Hopkins School of Medicine. Under his direction, the new Master of Science in Anatomy Education graduate program was developed last year.
The Center for Functional Anatomy and Evolution looks forward to Dr. Ruff's continuing collaborations with students and colleagues in his new Emeritus role!