News from Functional Anatomy & Evolution
Read our latest announcements about department updates, honors and publications.
Dr. St Clair Promoted to Assistant Professor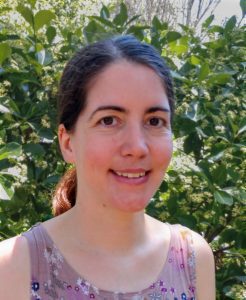 Elizabeth St Clair was promoted to Assistant Professor of Functional Anatomy and Evolution, effective July 1, 2020. A full time faculty member in the Center, Dr. St Clair earned an undergraduate degree in Speech Sciences and an MSc in Human Evolution and Behavior from University College London. She earned her PhD in Anthropology from Stony Brook University in New York. Her research interests include craniodental morphology related to feeding and sound production in primates and other mammals, and the ecological context and evolutionary diversity of Eocene and Paleocene primates and their relatives.
Focused on education, Liz has played a critical role in launching the Masters of Science in Anatomy Education (MSAE) program which graduated its inaugural cohort in July. The program has six students enrolled in the incoming class. Liz also teaches Human Anatomy courses in the School of Medicine and Krieger School of Arts and Sciences on the Homewood campus.
Please join us in congratulating Liz on her promotion to Assistant Professor!