News from Functional Anatomy & Evolution
Read our latest announcements about department updates, honors and publications.
Corinne Sandone Named Interim Director of FAE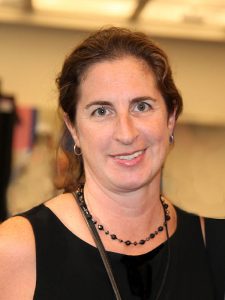 Cory Sandone has been named Interim Director of the Center for Functional Anatomy and Evolution. Ms. Sandone assumed this role effective July 3, 2020, following the retirement of Chris Ruff who served as Director of the Center since 2001.
Ms. Sandone currently serves as Director of the Department of Art as Applied to Medicine in the School of Medicine. An internationally recognized medical illustrator and educator, Ms. Sandone has demonstrated leadership and excellence in program development in her 30 years at Johns Hopkins.
Ms. Sandone earned her bachelor's degree from Oberlin College and a Master of Arts in Medical and Biological Illustration from the Johns Hopkins University School of Medicine. Following graduate training, she began her career by illustrating a series of full color surgical atlases, and has produced a prodigious body of surgical illustration over the past three decades. Her work has won numerous awards and has been represented in over 175 articles, manuscripts, books and in electronic media. She has also mentored more than 30 students and faculty members. Ms. Sandone has distinguished herself as a leader in the Association of Medical Illustrators, as Board member, President, and Fellow.
Ms. Sandone has experience leading a unique, specialized department that has faculty members practicing in all three areas of the School of Medicine mission: clinical, research and education. During her tenure as director of the medical illustration graduate program, Ms. Sandone developed significant innovations to the curriculum and worked with the faculty and administration to make the student body more diverse. She will build on FAE's track record of excellence and leverage its expertise across Johns Hopkins Medicine. She is a creative and enthusiastic advocate for the faculty, staff and students of the Center.