Dr. Elizabeth St Clair is interested in craniodental adaptation and evolution in primates, with a focus on diversity in the dentition and masticatory apparatus, and in the comparative anatomy of the larynx and supralaryngeal vocal tract, and potential interactions between feeding and communicative functions.
Dr. St Clair uses microCT approaches to imaging morphology to visualize and quantify small details of osteology and dental anatomy. She studies how the surfaces of teeth and shape of the jaw reflect dietary function, and how this information can be used in reconstructing the ecology of extinct primates and other mammals.
In addition to her research program, Dr. St Clair is the Director of the Master of Science in Anatomy Education (MSAE) program.  She had a significant role in the development of this graduate program, established in 2019.  She designed and delivers two courses for the program: Advanced Anatomical Dissection and Research and Anatomy Teaching Practicum.  The MSAE students also take the SFM Human Anatomy course, taught as part of the first-year medical student curriculum, and courses offered through the Master of Education in the Health Professions (MEHP) program.  The MSAE program culminates in an anatomy teaching practicum.  Dr. St Clair continues to develop her expertise in educational excellence and represents the MSAE program on the Master and PhD Committee of the Johns Hopkins School of Medicine.
Education
PhD, Anthropology, Stony Brook University, 2012

MA, Anthropology, Stony Brook University, 2007

MSc, Human Evolution and Behaviour, University College London, 2002

BSc, Speech Sciences, University College London, 2000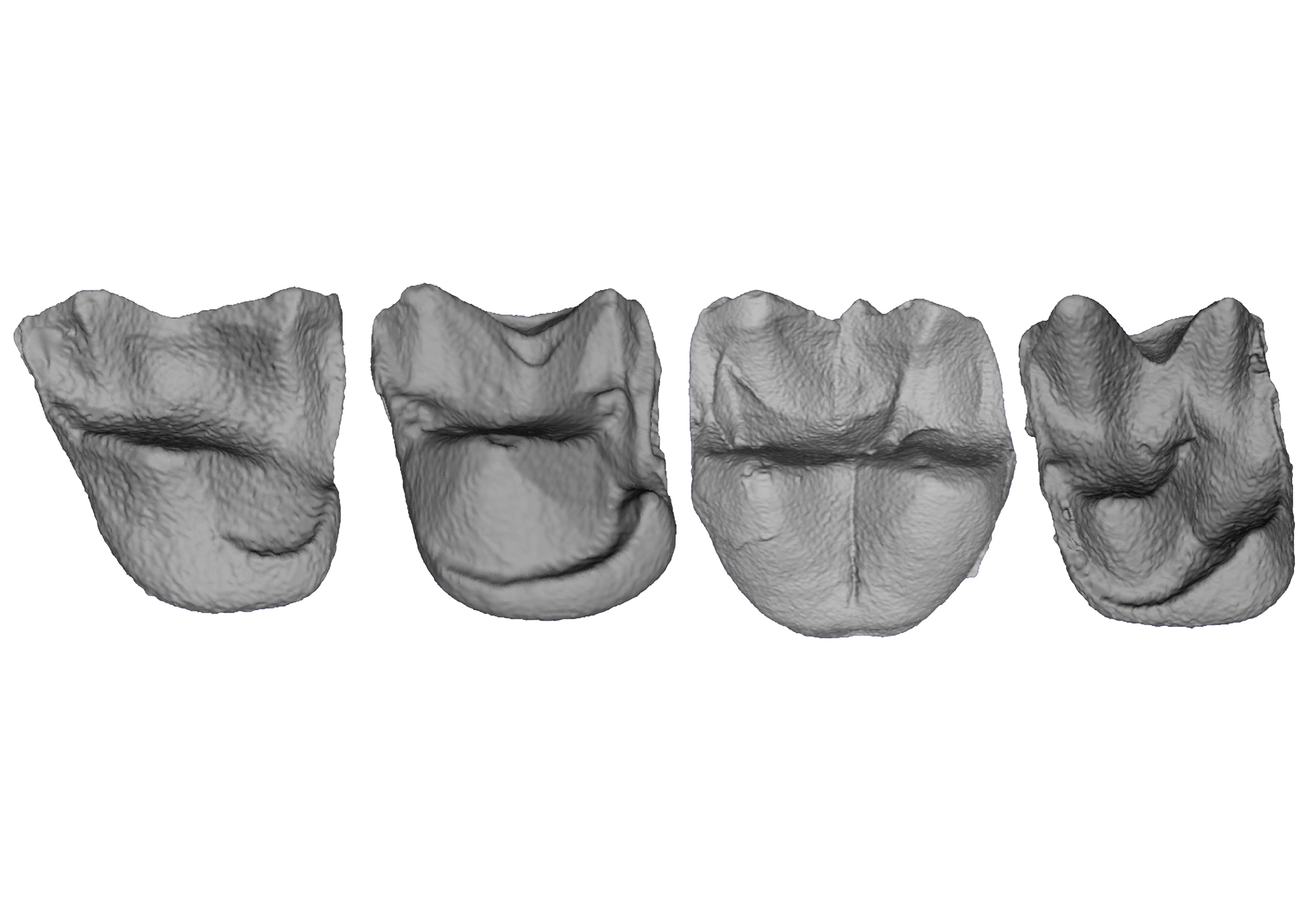 Dental morphology and function
Dr. St Clair's research in this area has investigated how geometric morphometric and topographic data derived from microCT scans of surfaces of the molar dentition reflect differences among dietary groups in primates.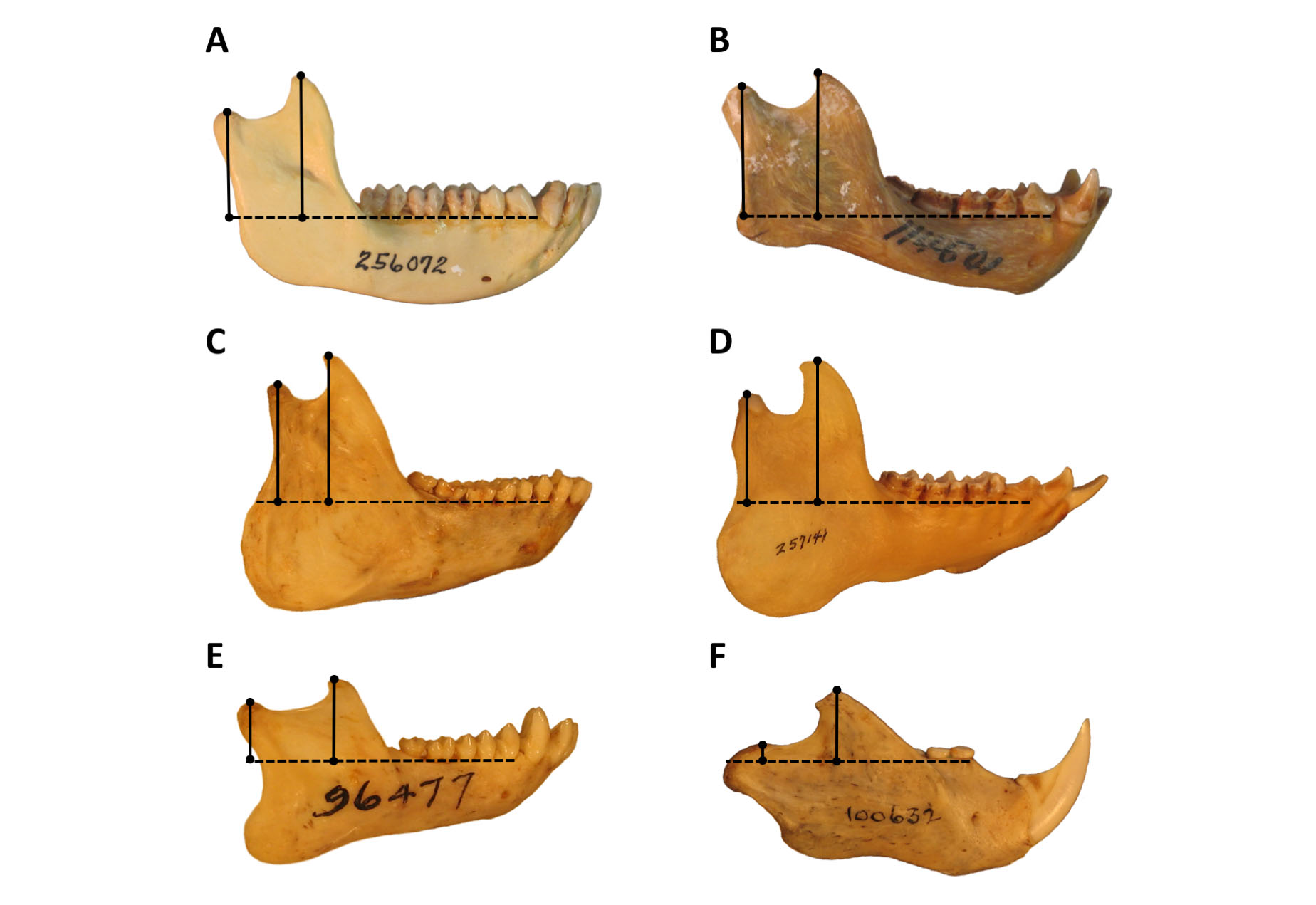 Mandibular anatomy
Dr. St Clair is interested in how mandibular shape reflects dietary and allometric variation, and how the degree of phylogenetic signal affects relationships between diet, size, and mandibular shape.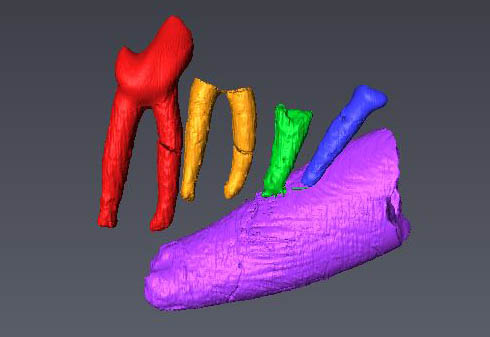 Laryngeal anatomy
Dr. St Clair is interested in how laryngeal and hyoid anatomy varies among primates and how this relates to the use of the larynx for communication, including human speech.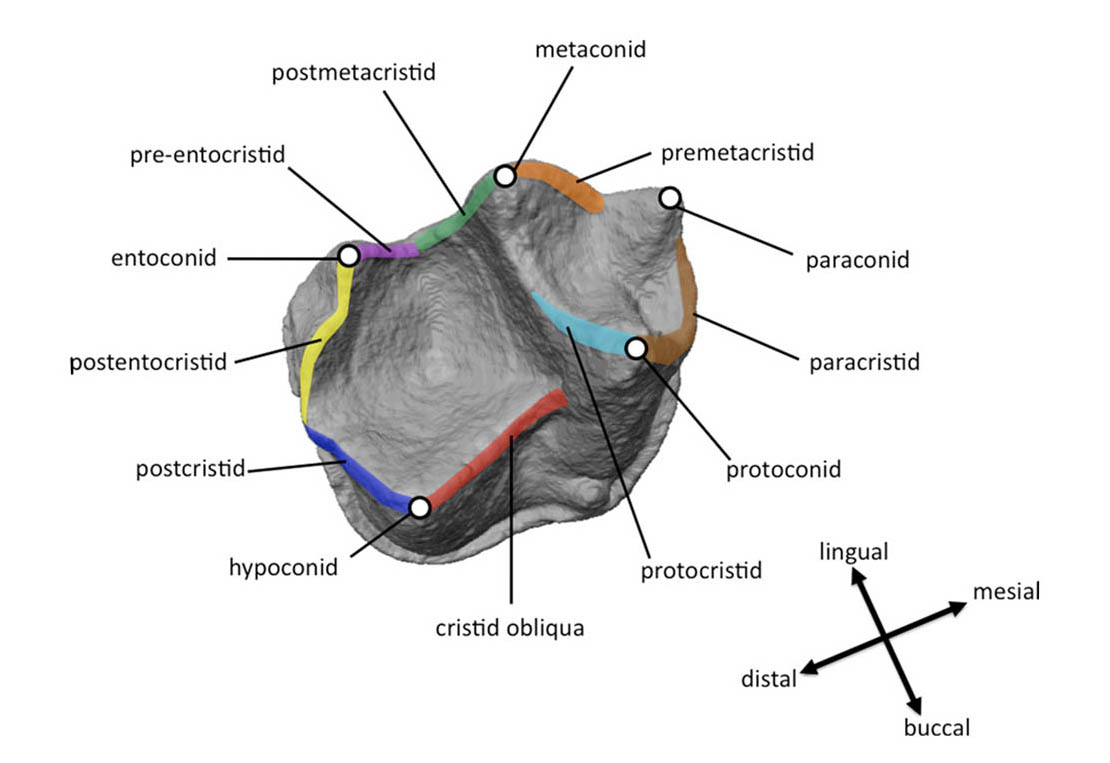 Paleocene and Eocene Mammalian evolution
Dr. St. Clair has participated in fieldwork in the Paleocene and Eocene of North America, and she is interested in how diversity in early primates and primate like mammals' changes through time. She is currently collaborating on a project investigating dental reduction and vestigial teeth in plesiadapiforms.
St Clair, E.M., & Boyer, D. M. (2016) Lower molar shape and size in prosimian and platyrrhine primates. American Journal of Physical Anthropology 161:237-258. DOI: 10.1002/ajpa.23021
Perry, J.M.G., St Clair, E.M., and Hartstone-Rose, A. (2015) Craniomandibular signals of diet in adapids. American Journal of Physical Anthropology. DOI: 10.1002/ajpa.22811
Perry, J.M.G., Bastian, M.L., St Clair, E.M., and Hartstone-Rose, A. (2015) Maximum ingested food size in captive anthropoids. American Journal of Physical Anthropology. DOI: 10.1002/ajpa.22779
Winchester, J.M., Boyer, D.M., St Clair, E.M., Gosselin-Ildari, A.D., Cooke, S.B., and Ledogar, J.A. (2014) Dental topography of platyrrhines and prosimians: convergence and contrasts. American Journal of Physical Anthropology 153: 29–44. DOI: 10.1002/ajpa.22398
Boyer, D.M., Lipman, Y., St Clair, E.M., Puente, J., Patel, B.A., Funkhouser, T.A., Jernvall, J., and Daubechies, I. (2011) Algorithms to automatically quantify the geometric similarity of anatomical surfaces. Proceedings of the National Academy of Sciences, USA 108: 18221–18226. DOI: 10.1073/pnas.1112822108
St Clair, E.M., Boyer, D.M., Bloch, J.I., and Krause, D.W. (2010) First records of a triisodontine mammal, Goniacodon levisanus, in the late Paleocene of the northern Great Plains, North America. Journal of Vertebrate Paleontology, 30: 604–608. DOI: (view from JVP)
St Clair, E.M. (2007) Sexual dimorphism in the pelvis of Microcebus. International Journal of Primatology, 28: 1109–1122. DOI: 10.1007/s10764-007-9198-5
NSF Biological Anthropology Research Grant "Primate dental topographic and geometric morphology" 2012 US$111,106 (Co-PI, with PI Doug M Boyer, Duke University)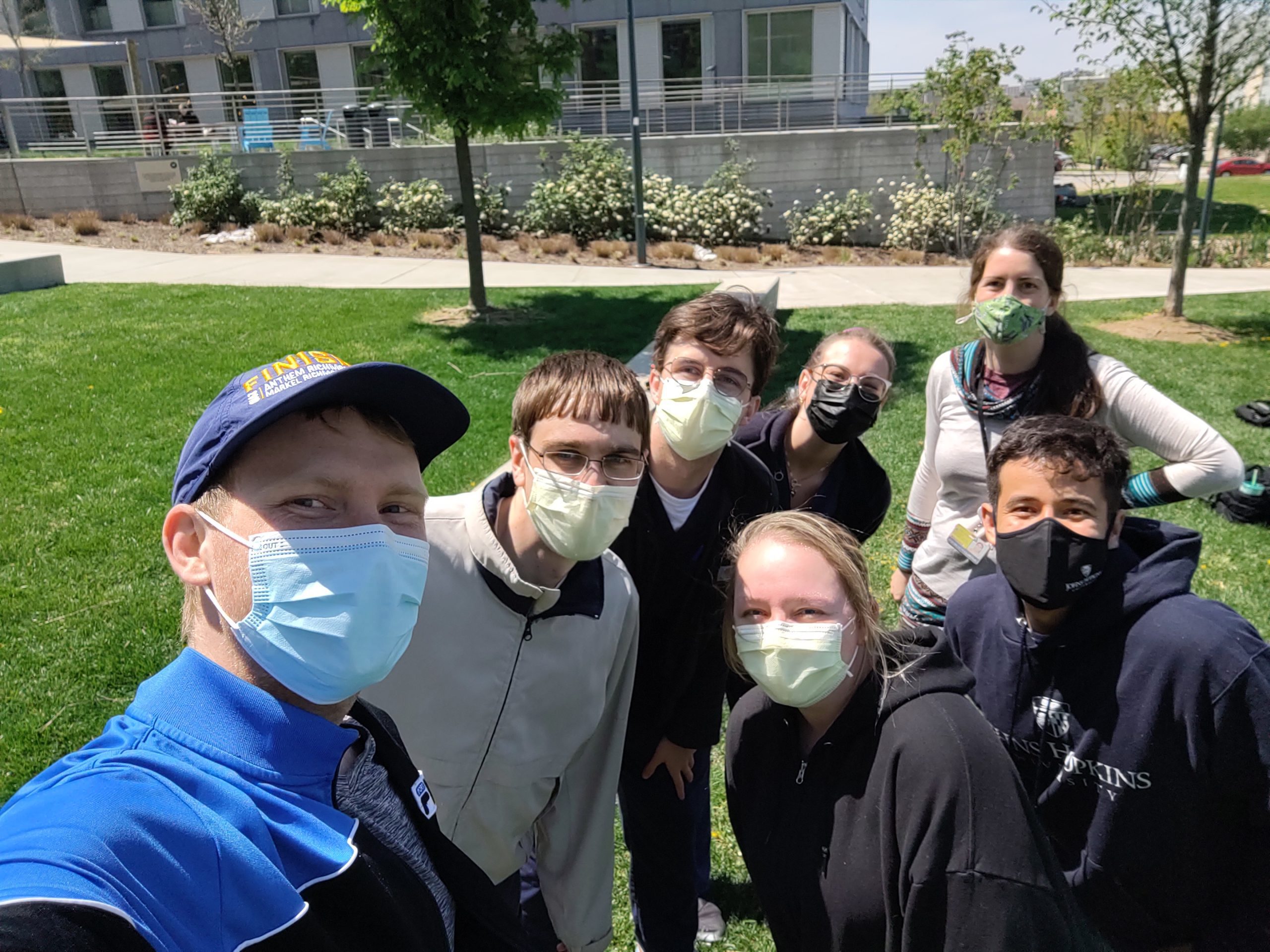 ME.130.753
Fundamentals of Anatomy
This summer course introduces students in the Nurse Anesthetist Doctor of Nursing Practice program to human anatomy using a regional approach. The course is broken into 3 parts – (1) thorax, abdomen, pelvis (2) limbs and back, and (3) head and neck. Within each part, information is presented on the relevant regional topics via: readings and lectures; student observation of prosections in lab; student collaboration to complete model- and computer-based activities.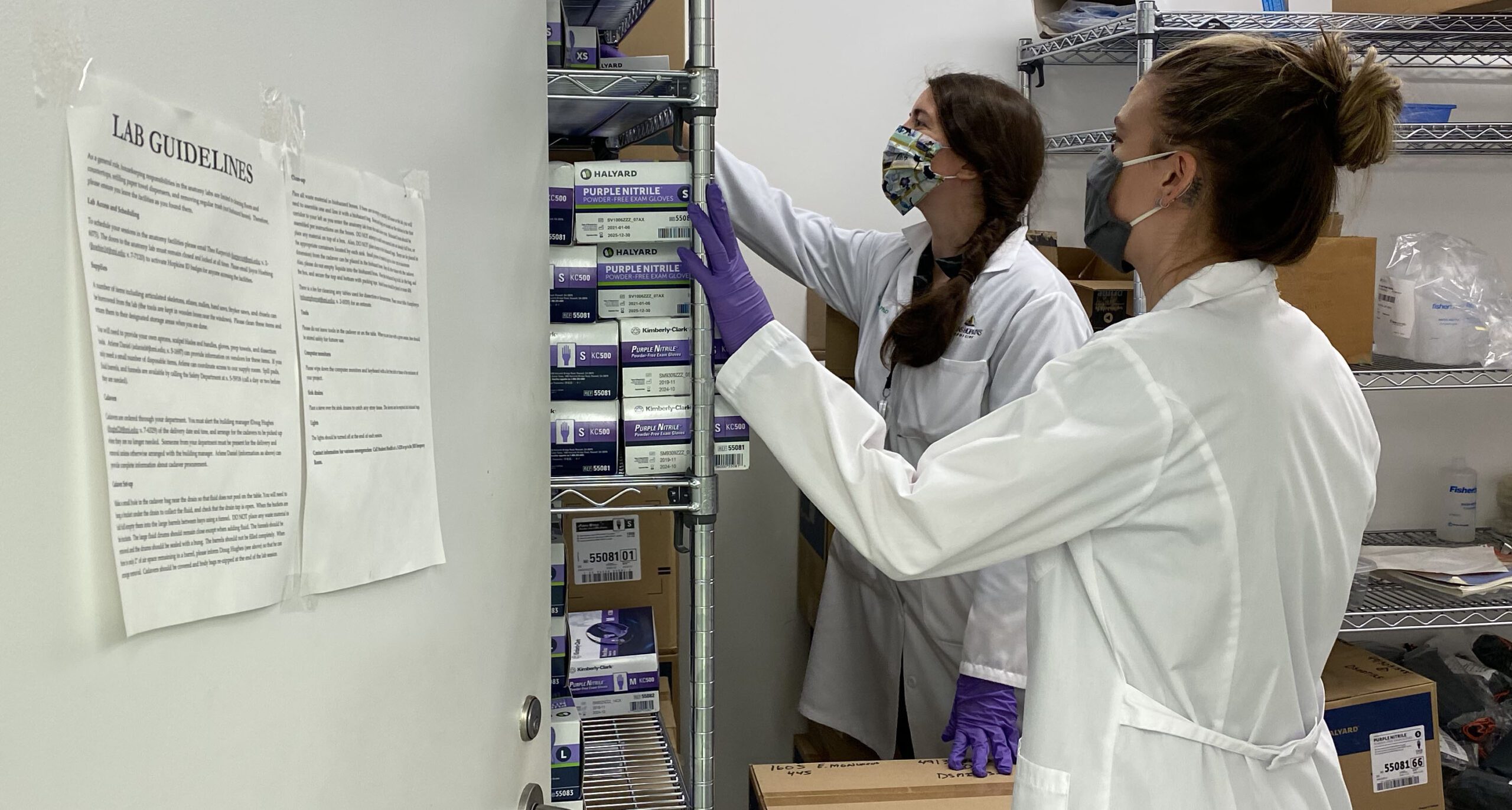 ME:130.749
Anatomy Teaching Practicum (MSAE)
This course integrates information from the educational and biological components of the MS in Anatomy Education in considering curriculum design and evaluation methods relevant to anatomy education, and provides an opportunity for students to demonstrate their skills for the classroom environment, and to develop goals for their future development as anatomy educators. Assignments also involve the development of materials that may be included in job applications such as a sample syllabus and a teaching philosophy.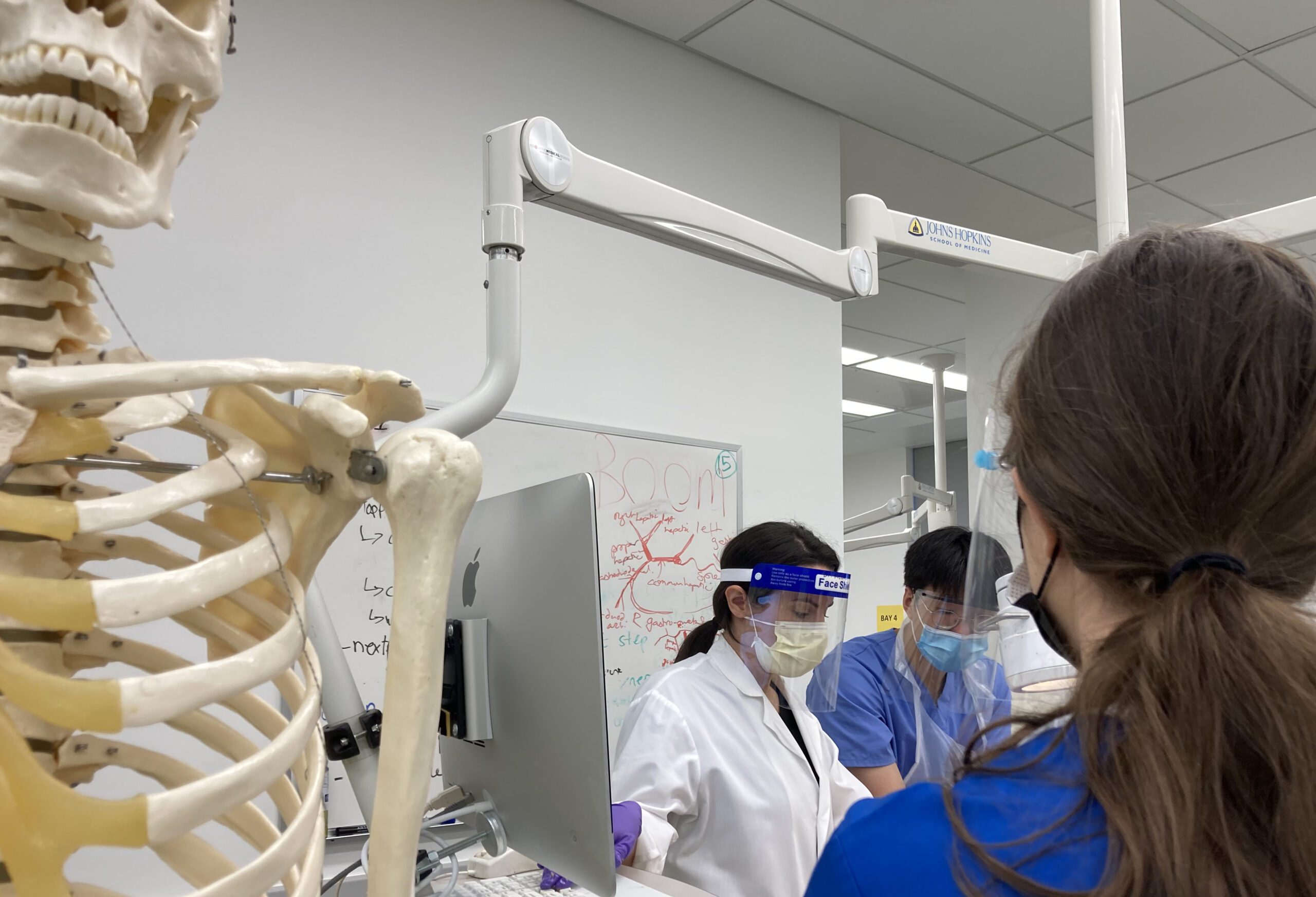 ME: 130.600
SFM Human Gross Anatomy
This seven-week Human Anatomy course is taught to first year medical students in the Johns Hopkins University School of Medicine. Designed to provide a comprehensive regional approach to the human body, this course includes lecture, cadaver dissection with emphasis on the three-dimensional relationships of anatomic structures, clinical correlations, medical imaging sessions, and team-based learning small group activities.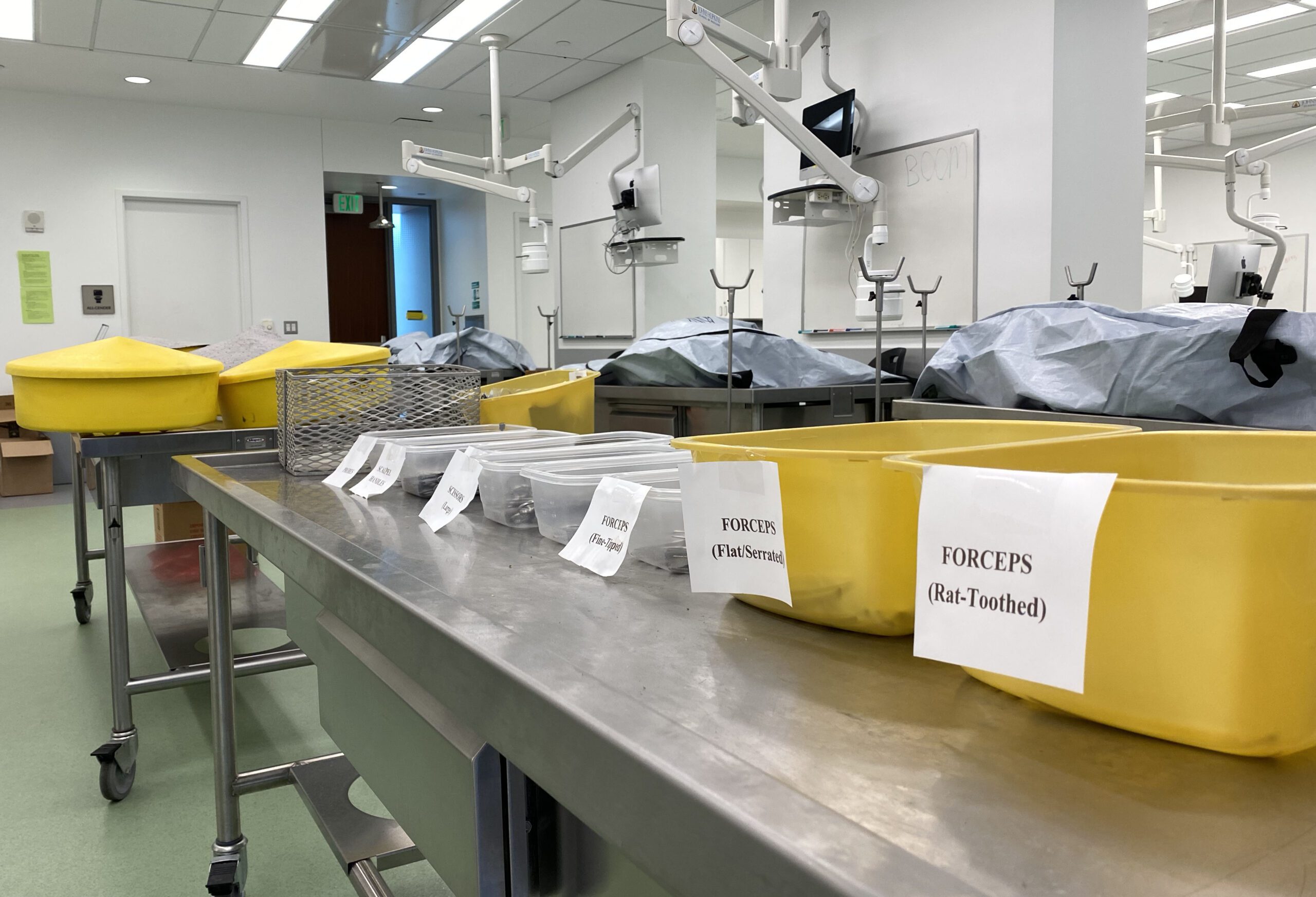 AS:020.375
Human Anatomy
This anatomy course for undergraduates explores a regional approach to understanding the human body, incorporating some elements of physiology and development, but with a focus on understanding functions, locations and relationships of anatomical structures, and pathways of blood vessels and nerves to major structures.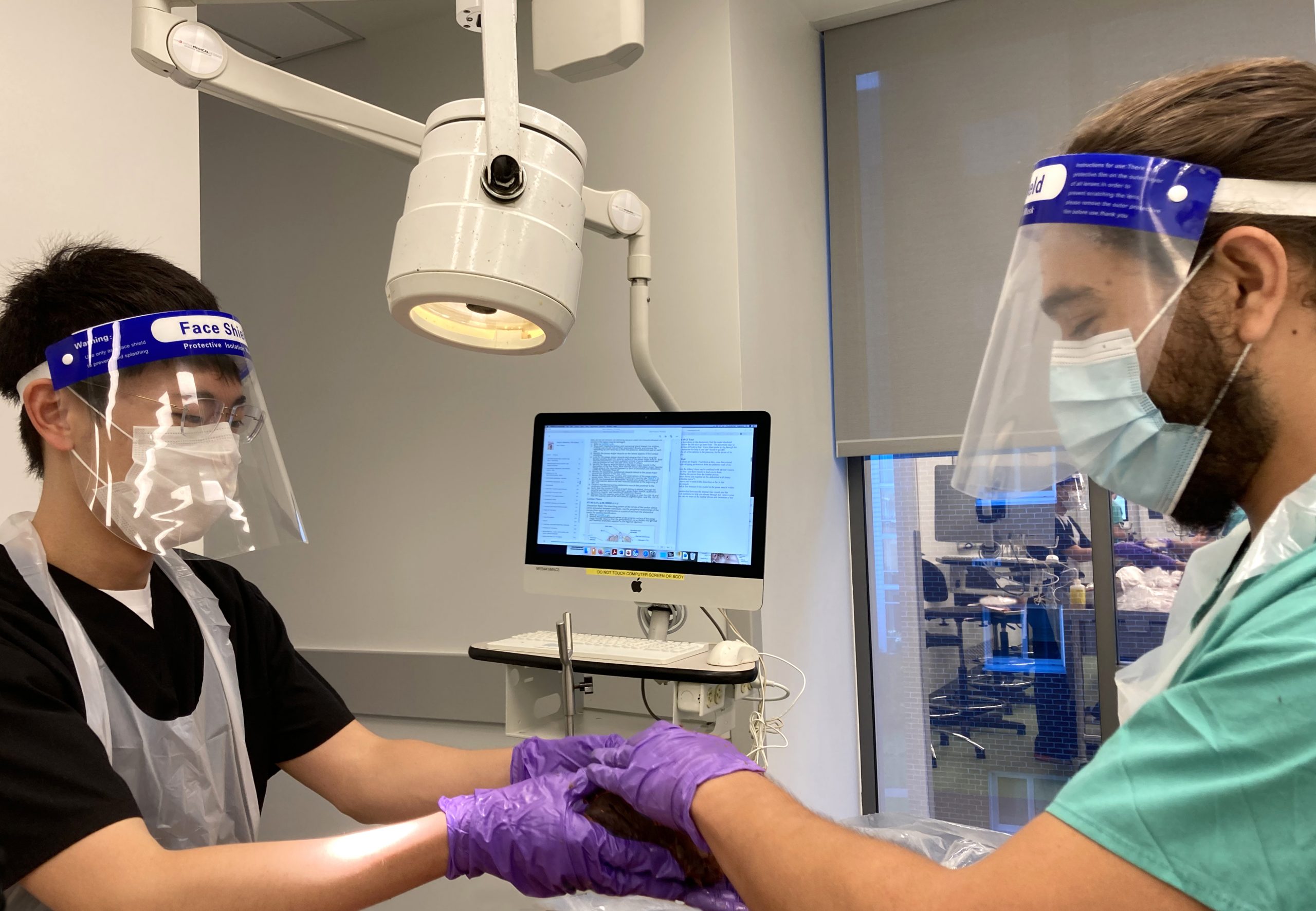 ME:130.748
Advanced Anatomy Dissection and Research
The focus of this course is on establishing skills in preparing prosections and leading instruction in dissection for MS Anatomy Education students. This course provides a more detailed anatomical dissection of a human cadaver than is possible in SFM Human Anatomy. Progression through the dissection of the human body is complemented with consideration of anatomical variation, medical implications, comparative anatomy of the regions dissected and additional detail in neuroanatomy. Dissections can be modified to fit student interests and time available.  Students also complete a research assignment that explores a topic of particular interest in anatomical education or clinical anatomy.
News from Functional Anatomy & Evolution Read our latest announcements about department updates, honors and publications. Elizabeth St Clair was promoted to Assistant Professor of Functional Anatomy and Evolution, effective July 1, 2020. A full time faculty...
read more