Dr. Cooke's laboratory- and field-based research program focuses on the evolution of mammals in the Neotropics with a specific focus on the platyrrhine primates. She is particularly interested in understanding how modern mammalian communities developed in the diverse environments of the new world from the Miocene to the present.
Due to the vagaries of the fossil record, teeth are often the only evidence of a mammalian species recovered in the field, but these fossils can provide a valuable window into the paleobiology and phylogenetic relationships of the extinct animal. To analyze how a dentition is uniquely adapted to an animal's dietary profile, methodologically, Dr. Cooke uses three-dimensional geometric morphometric (3DGM) methods in combination with 2D and 3D measures of craniodental function. This approach allows her to analyze how teeth fit together to process food, to study how wear patterns differ across animals of different dietary guilds, and to explore the relationship between an animal's phylogenetic history and functional morphology. As changes in diet and foraging behaviors often mark the evolution of new species and lineages, understanding dietary adaptation in the fossil record and today is essential for theorizing mechanisms of mammalian evolution broadly.
In addition to her lab-based work on craniodental function, she also has two on-going field-based research projects. Since 2009, Dr. Cooke has worked in the Caribbean on Hispaniola (in collaboration with the Museo del Hombre Dominicano and the Museo Nacional de Historia Natural) at several paleontologically rich cave sites. She examines patterns of mammalian faunal distribution and extinction in relation to human settlement patterns, the introduction of invasive species, and biogeographic barriers on Hispaniola. Second, she is a co-director of the La Venta Paleontological Project in Colombia. At this Miocene site, she and her colleagues study how mammalian niche partitioning and community composition have changed through time in response to environmental and geological change.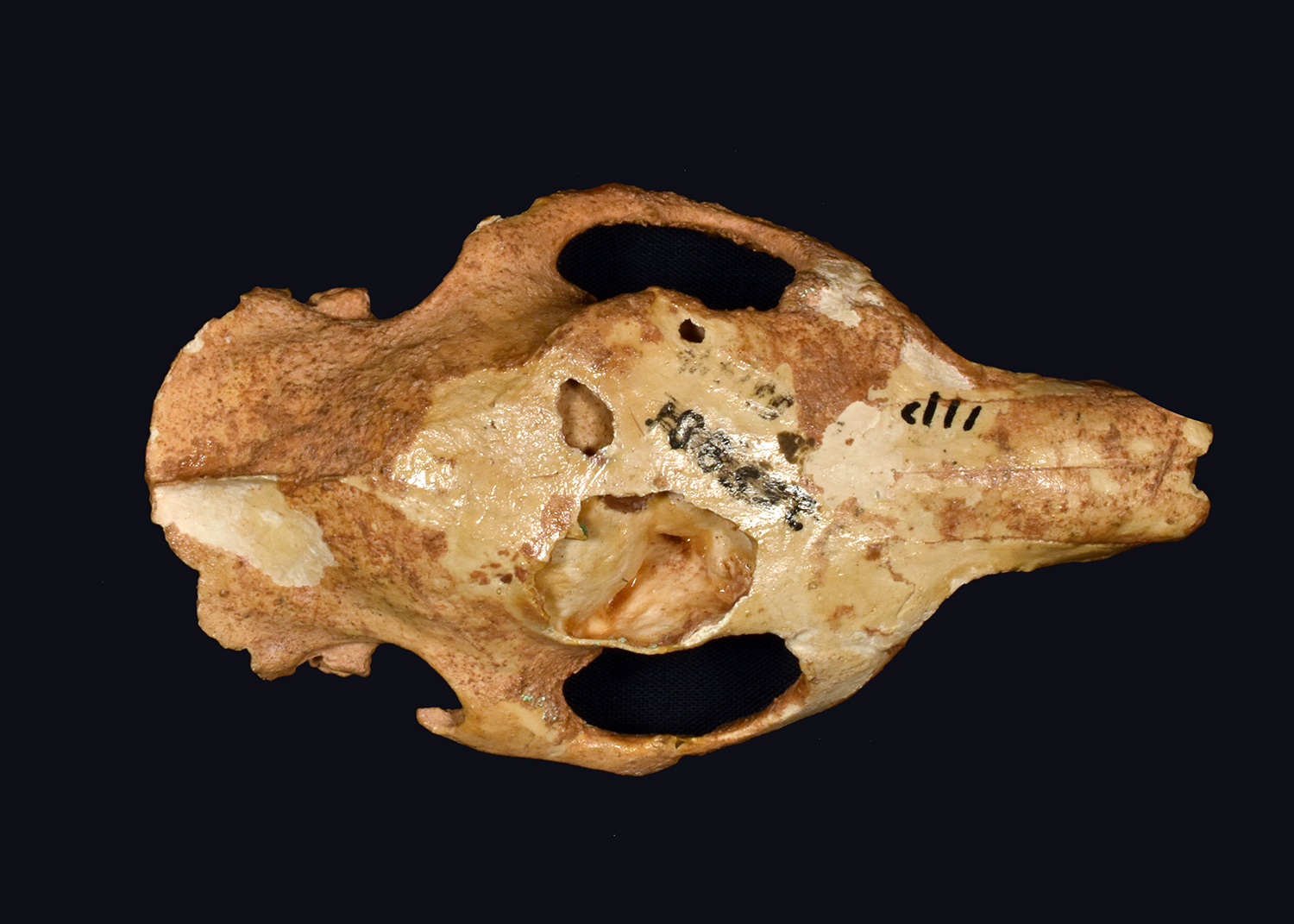 Caribbean extinction
The Cooke Lab currently has an NSF-funded collaborative project examining niche partitioning and patterns of extinction and resilience in Haitian endemic rodents.
Internship opportunities exist for undergraduate students!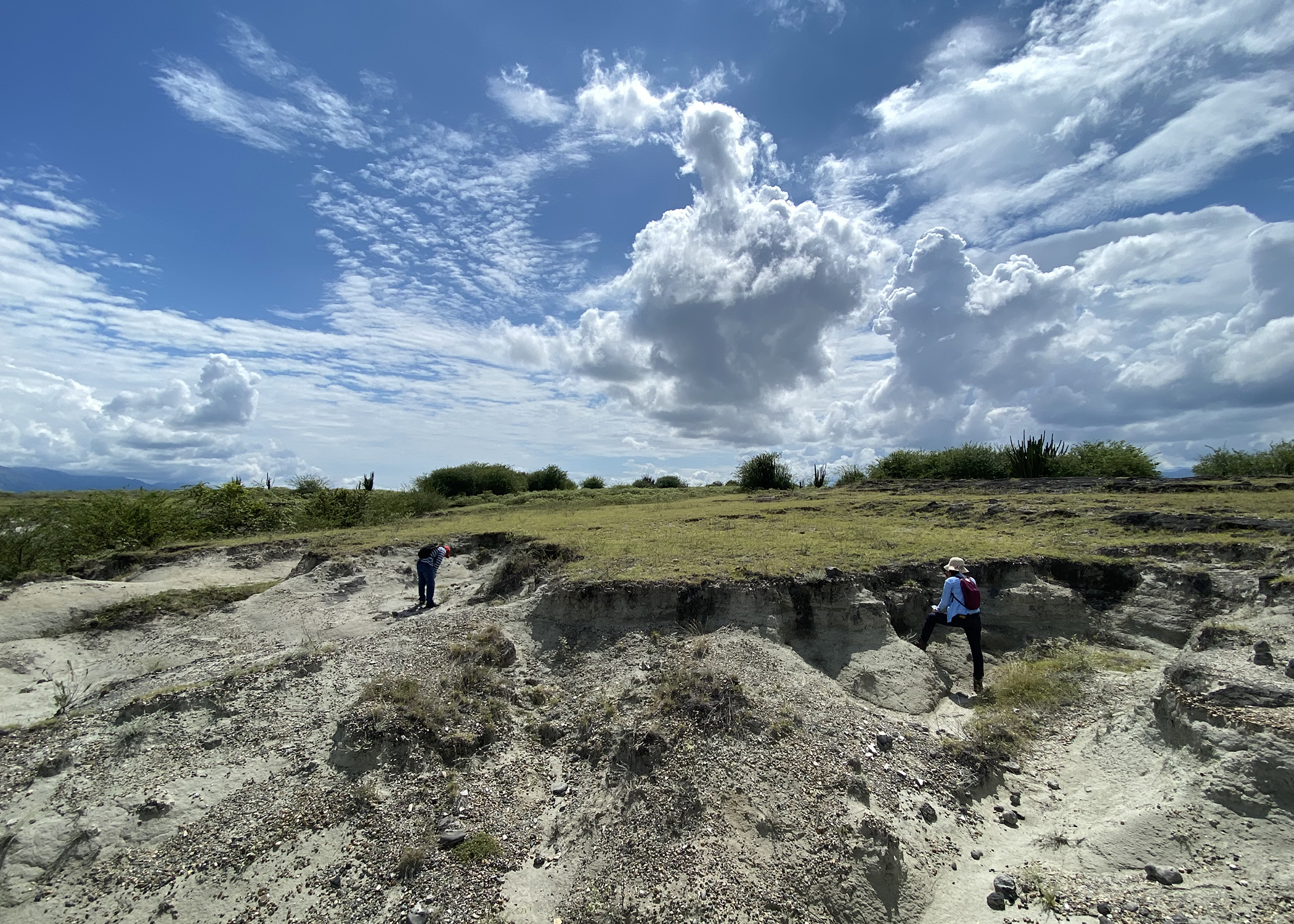 Fieldwork
Dr. Cooke conducts fieldwork at the middle Miocene paleontological site, La Venta in Colombia (pictured).
She also works in the Dominican Republic in collaboration with the National Museum of Natural History in Santo Domingo.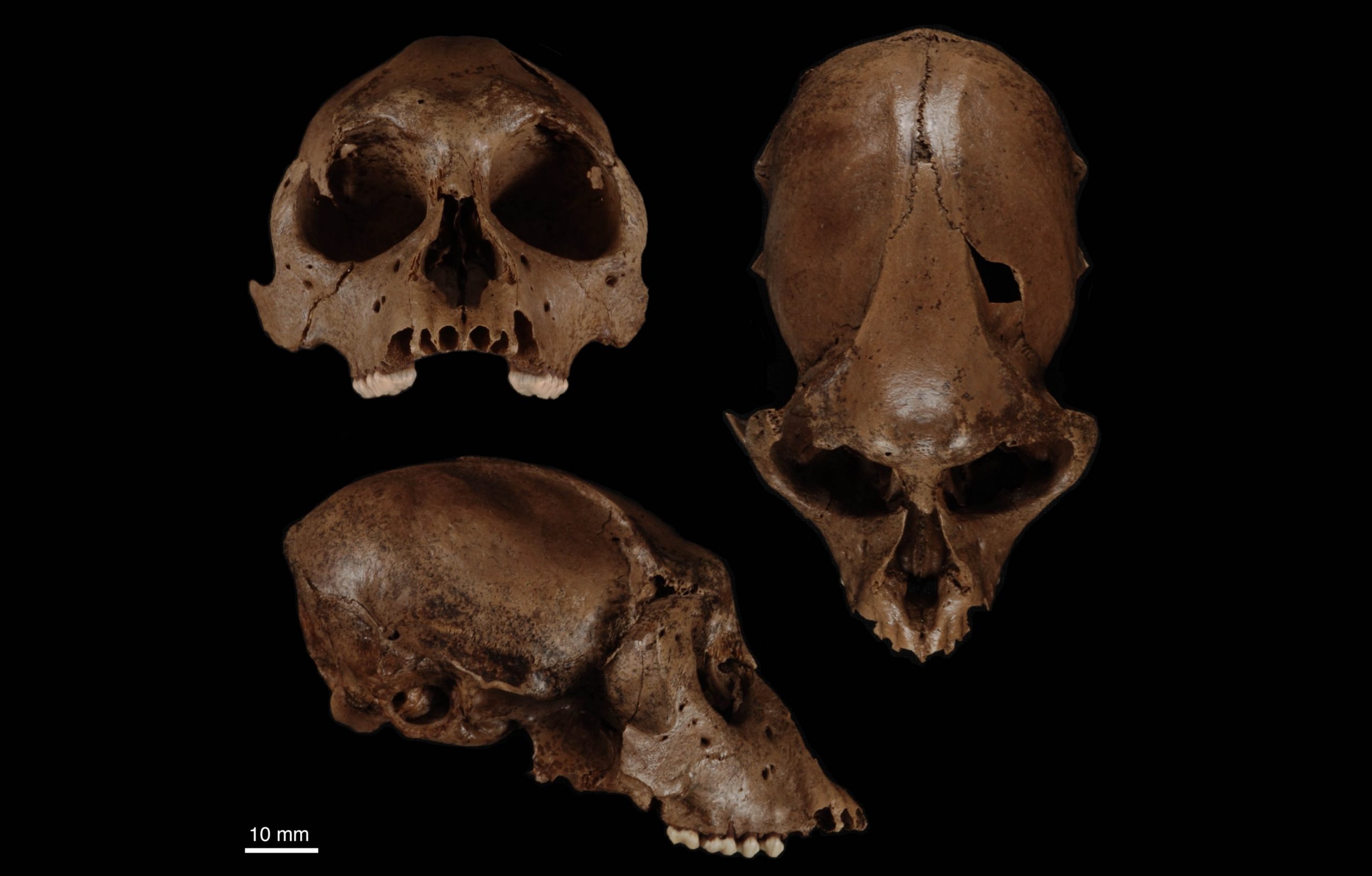 Platyrrhine evolution
The Cooke Lab has a long standing interesting in platyrrhine evolution with a particular emphasis on dental adaptation. The extinct Hispaniolan platyrrhine Antillothrix bernensis is pictured above. 
View all on PubMed
Cooke, S.B., Crowley, B.E. 2022. New radiocarbon dates reveal pan-Holocene deposition of rodents at Trouing Jérémie #5, a sinkhole in the western Tiburon Peninsula, Haiti. The Holocene 39(9): 991-997. https://doi.org/10.1177/09596836221101279
Mohammad, R.S., Turner, G., Fowler, K., Petman, M., Nieves-Colón, M.A., Franovich, L., Cooke, S.B., Dávalos, L.M., Fitzpatrick, S.M., Giovas, C., Stokowski, Wrean, A.A., Kemp, M., LeFebvre, Mychajliw, A.M. 2022. Colonial legacies influence biodiversity lessons: how past trade routes and power dynamics shape present day scientific research and professional opportunities for Caribbean scientists. American Naturalist 200(1): 140-155. https://doi.org/10.1086/720154
Terhune, C.E., Mitchell, D.R., Cooke, S.B., Kirchhoff, C.A., Massey, J.S. 2022. Temporomandibular joint shape in anthropoid primates varies widely and is patterned by size and phylogeny. The Anatomical Record 2002: http://doi.org/10.1002/ar.24886.
McAfee, R.L., Beery*, S.M., Rímoli, R., Almonte, J., Lehman, P., Cooke, S.B. 2021. New species of the ground sloth Parocnus from the late Pleistocene-early Holocene of Hispaniola. Vertebrate Anatomy Morphology Palaeontology 9(1): 52-82. https://doi.org/10.18435/vamp29369
Cooke, S.B., Crowley B.E. 2018. Deciphering the isotopic niches of now-extinct Hispaniolan rodents. Journal of Vertebrate Paleontology: e1510414. https://doi.org/10.1080/02724634.2018.1510414
Cooke, S.B., Dávalos, L.M., Mychajliw, A.M., Turvey, S.T., Upham, N.S. 2017. Anthropogenic extinction dominates Holocene declines of West Indian Mammals. Annual Review of Ecology, Evolution, and Systematics 48: 301-327. https://doi.org/10.1146/annurev-ecolsys-110316-022754
Cooke, S.B., Mychajliw, A., Southon, J., MacPhee, R.D.E. 2017. Jamaica's Last Monkey: The Extinction of Xenothrix mcgregori. Journal of Mammalogy 98(4): 937-949. https://doi.org/10.1093/jmammal/gyw165
Tallman, M., Cooke, S.B. New endemic platyrrhine humerus from Haiti and the evolution of the platyrrhine distal humerus. Journal of Human Evolution 91: 144-166. https://doi.org/10.1016/j.jhevol.2015.10.010

Allen, K.L., Cooke, S.B., Gonzales, L.A., Kay, R.F. 2015. Dietary Inference from Upper and Lower Molar Morphology in Platyrrhine Primates. PLoS ONE 10 (3): e0118732. https://doi.org/10.1371/journal.pone.0118732
Cooke, S.B., Tallman, M. 2012. New endemic platyrrhine femur from Haiti: description and locomotor analysis. Journal of Human Evolution 63(3): 560-567. https://doi.org/10.1016/j.jhevol.2012.05.008
Cooke, S.B. 2011. Paleodiet of extinct platyrrhines with emphasis on the Caribbean forms: three-dimensional geometric morphometrics of mandibular second molars. The Anatomical Record 294: 2073-2091. https://doi.org/10.1002/ar.21502
Cooke, S.B., Rosenberger, A.L., Turvey, S. 2011. An extinct monkey from Haiti and the origins of the Greater Antillean primates. Proceedings of the National Academy of Sciences 108: 2699-2704. https://doi.org/10.1073/pnas.1009161108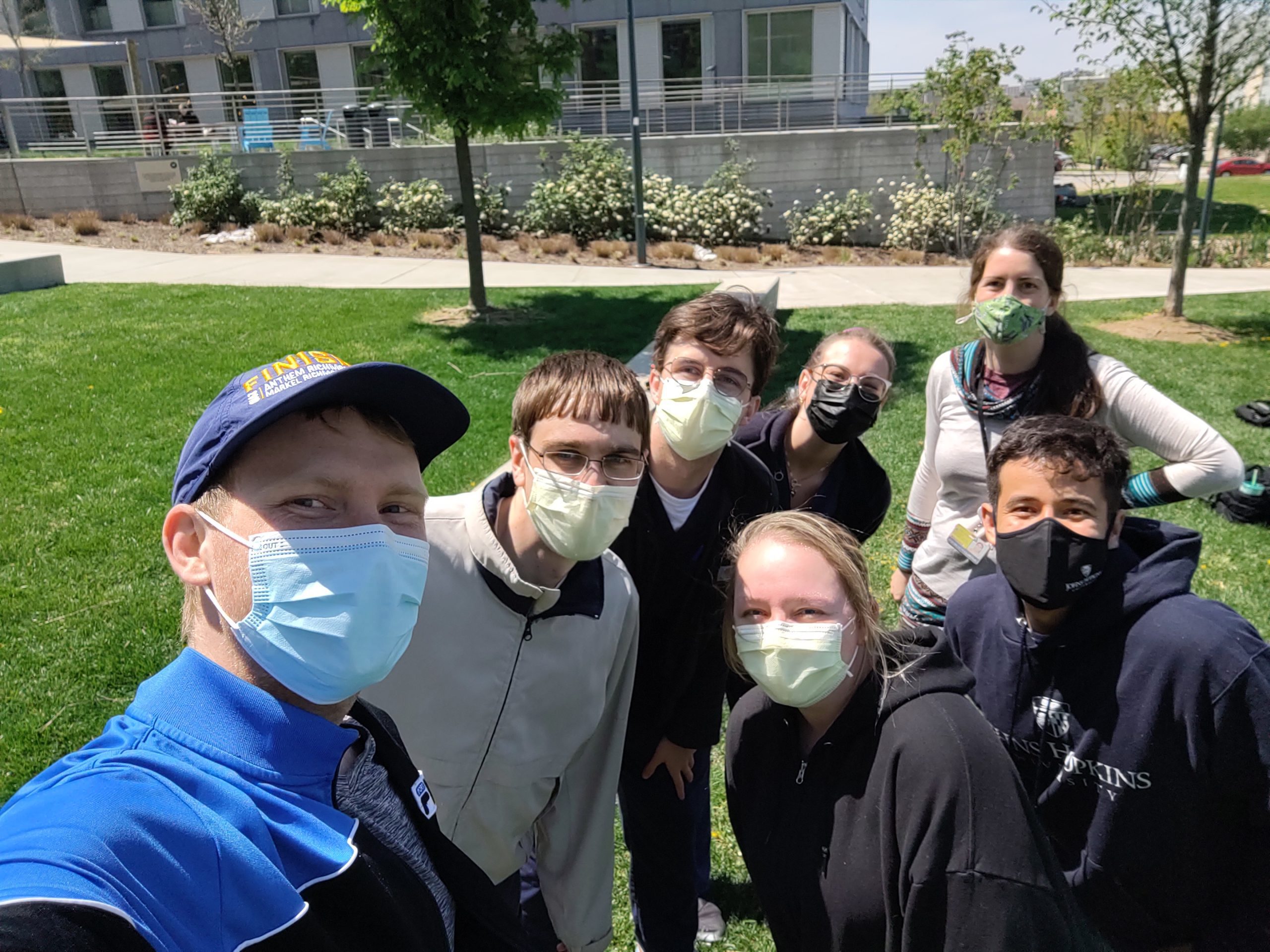 ME.130.753
Fundamentals of Human Anatomy
This summer course introduces students in the Nurse Anesthetist Doctor of Nursing Practice program to human anatomy using a regional approach. The course is broken into 3 parts – (1) thorax, abdomen, pelvis (2) limbs and back, and (3) head and neck. Within each part, information is presented on the relevant regional topics via: readings and lectures; student observation of prosections in lab; student collaboration to complete model- and computer-based activities.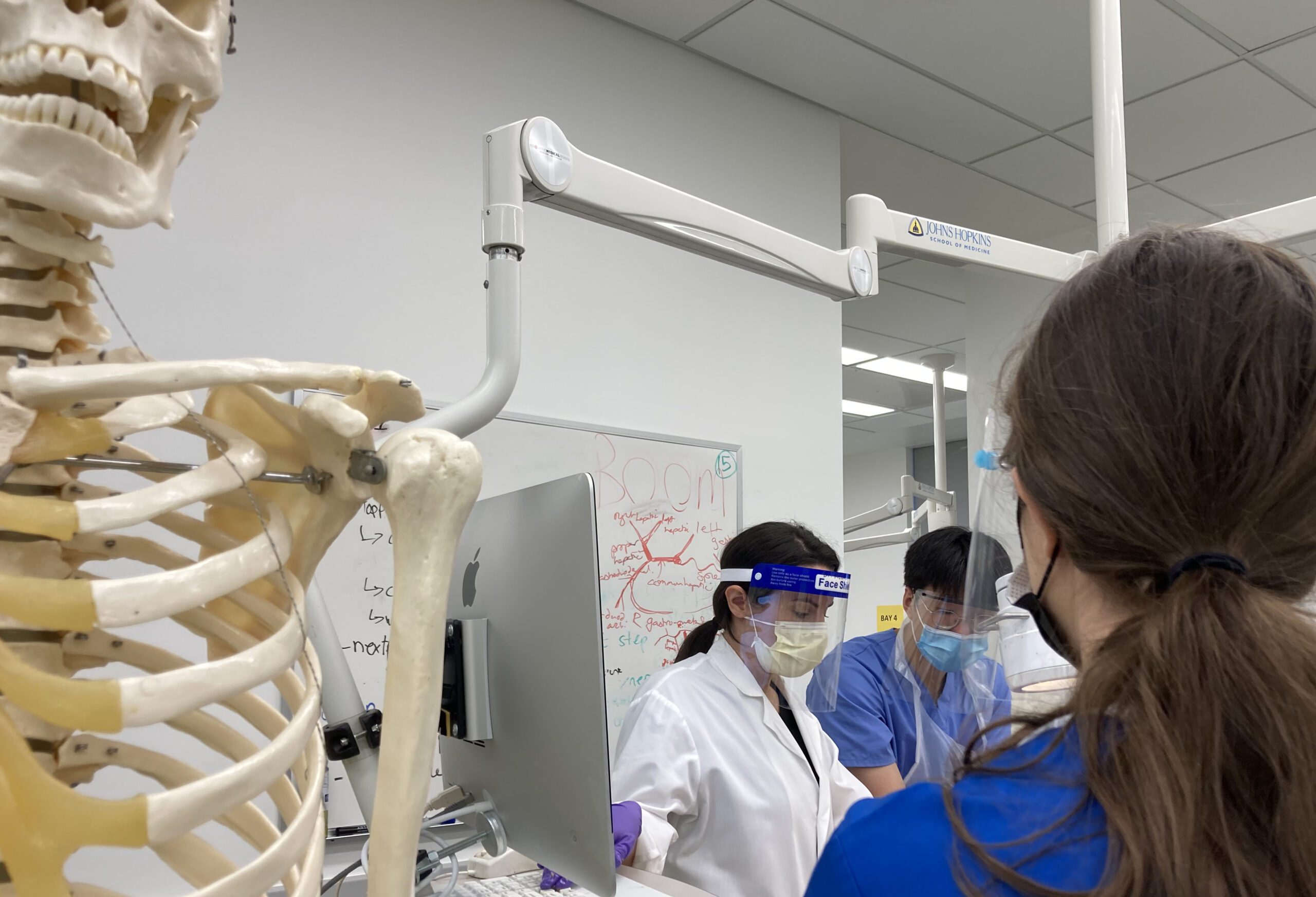 ME: 130.600
Scientific Foundations of Medicine – Human Anatomy
This seven-week Human Anatomy course is taught to first year medical students in the Johns Hopkins University School of Medicine. Designed to provide a comprehensive regional approach to the human body, this course includes lecture, cadaver dissection with emphasis on the three-dimensional relationships of anatomic structures, clinical correlations, medical imaging sessions, and team-based learning small group activities.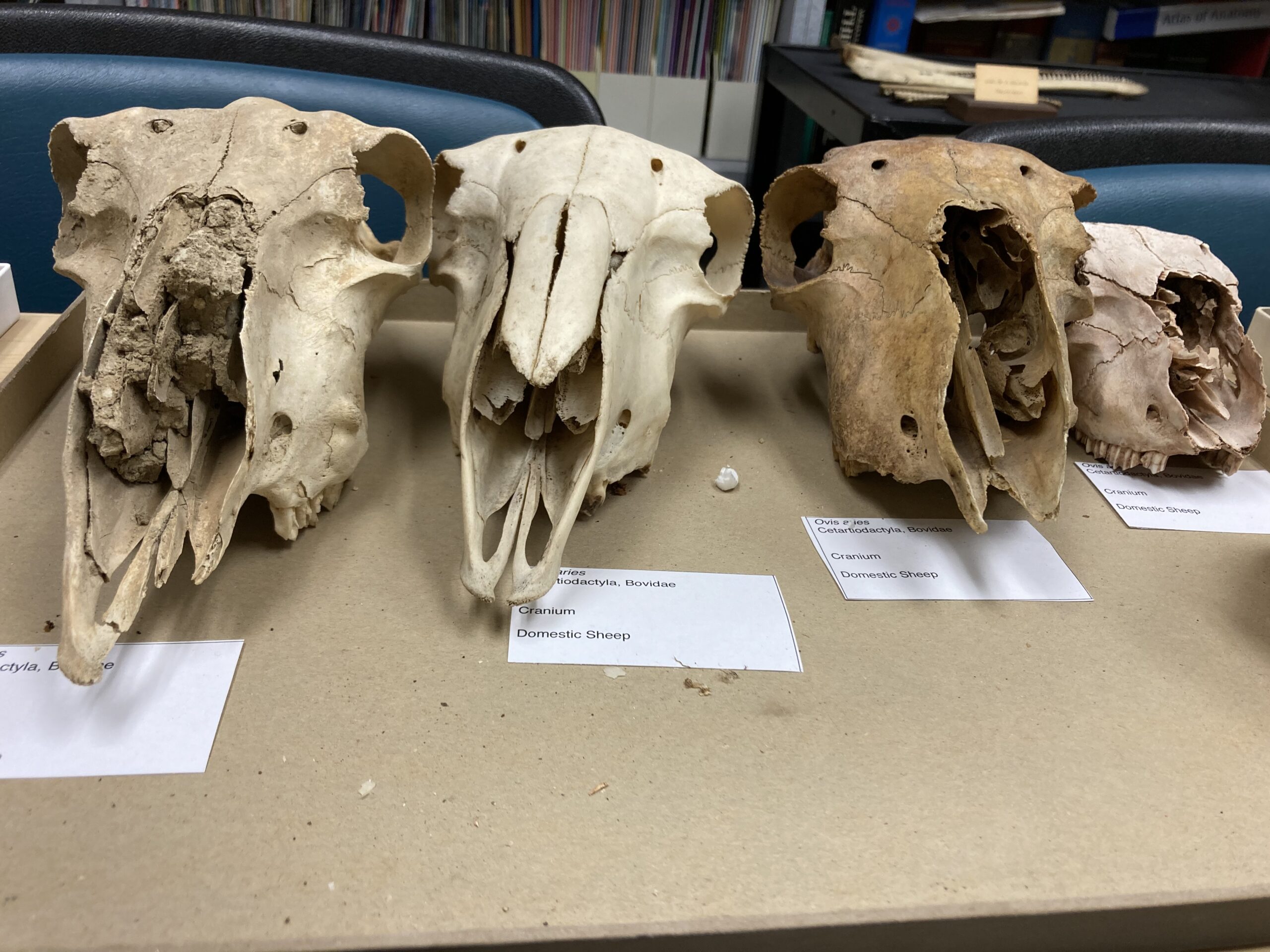 AS.270.312
Mammalian Evolution
An introduction to the evolutionary history and diversity of mammals, with emphasis on the first half of the Cenozoic – the beginning of the Age of Mammals. The course will focus primarily on the adaptive radiation of mammals (including our own order primates) that followed the extinction of the dinosaurs, exploring the origins and relationships of the major groups of mammals as well as the anatomical and ecological reasons for their success. Lectures will be supplemented with relevant fossils and recent specimens.
FAE students Catherine J. Llera Martín and Zana R. Sims were awarded the AAA-AABA Anatomy in Anthropology Prize for their independent project entitled "Using weighted spherical harmonics to detect functional locomotor signals at the distal femoral articulation."...
read more